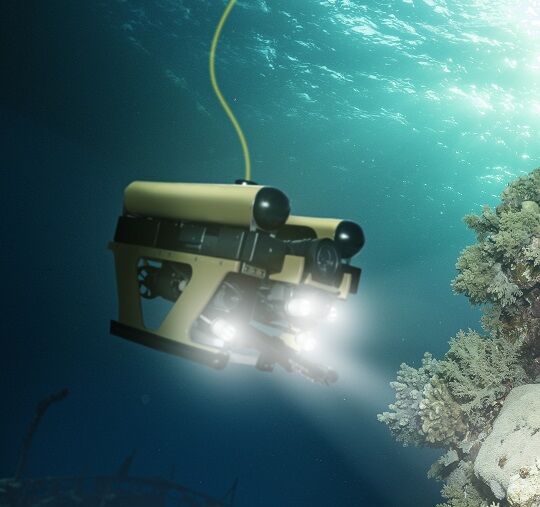 SUBSEA SYSTEMS
Criterion's optical enclosures are not just for the security industry. Because these optical domes and lenses are rugged and adaptable to almost any harsh environment, these polymer products are particularly popular with underwater enthusiasts. Underwater applications benefit from not only the ruggedness of the dome, but also from the airtight / watertight assembly methods that have been tested with a high pressure vessel to reach 1050psi without failure.
Private exploration companies and military defense are using Criterion's optical products to protect the cameras and sensors on underwater autonomous vehicles and remote operated vehicles. Depending on the application, some users prefer the less expensive acrylic covers that offer first class optics and can be easily replaced if scratched. Other end users prefer the hard coated polycarbonate that offers more durability. Either can be laser welded, ultrasonic welded, or glued into its housing to provide airtight and watertight seals. Criterion customizes vacuum testing to mimic the customer's end use requirements.
Whether the end use involves mapping the sea floor, military surveillance, diving with the manatee, or finding buried treasure, Criterion offers a line of optical polymer products that will protect the camera system without sacrificing the optical performance.